Sabooj Sathi Prakalpa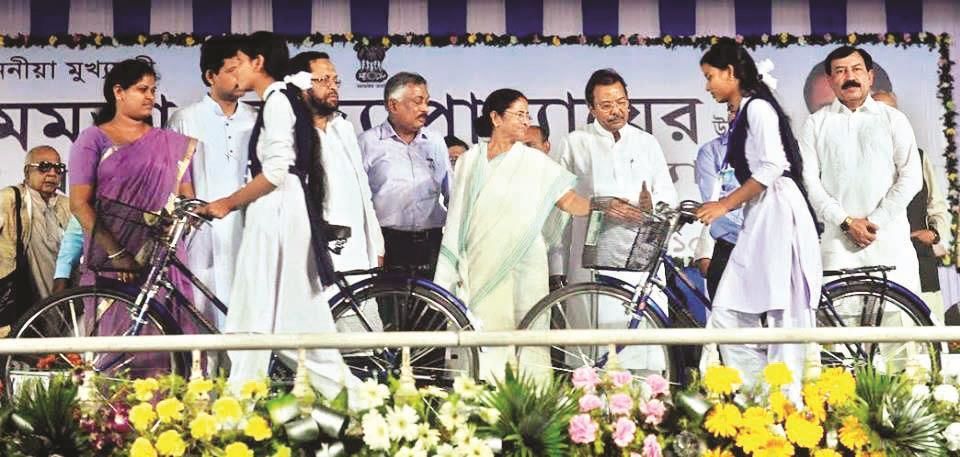 Hon'ble Finance Minister, in the Budget speech of 2015-2016, announced the scheme for distribution of bi-cycles to estimated 40 lakh students of class IX to XII studying in Govt. run and Govt. aided Schools and Madrashas of the State. It was further announced that around 25 lakh students would be covered in 2015-16 thereafter 15 lakh in the next fiscal.
The scheme is now well-known as "Sabooj Sathi" as coined by Hon'ble Chief Minister herself and it reflects her ambition that bi-cycles provided under the scheme will empower the young students to achieve new feats in future. The insignia of the scheme is also drawn by her and is firmly attached on the front basket of the bi-cycles. Hon'ble CM flagged off distribution in September 2015 from Paschim Medinipur.